Benefits of Shopping Online - Advantages, Traps, Cautions, Pros, Cons
Online shopping is growing in popularity for a variety of reasons, not only for price and convenience, but for other reasons such as home delivery, saving of time and travel costs visiting various retailers that stock the goods.
However, online shopping may have various negative aspects such as poor quality control, warranties, delivery failures and delays, return of goods policies, and ensuring value for money.
The pros and cons of online shopping obviously vary with the type of goods being purchased and their availability in-store and online.
Most people choose to buy online to get a cheaper price or to save time.
Many others like to examine the goods in person and get advice from the staff in the stores before buying the goods.
Others do their research in the stores, but then order online, to get better prices and cheap home delivery.
This article examines the benefits and potential disadvantages of shopping online, the pros and cons, the traps to avoid, and precautions, and the policies to look for regarding delivery guarantees, warranties and return policies and conditions.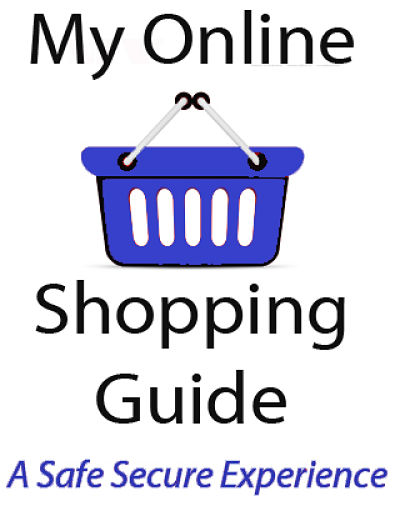 Major Advantages of Online Shopping
1. Comparison Shopping
You can compare prices, models and options more easily online - quickly and easily. This avoids have to run around several different retail stores. Also there is a wealth of reviews and other information available online to help you choose between models and brands. Often the information available online provides direct side-by-side comparisons of brands and models. This makes choose the right model very easy.


2. Convenience
One of the most obvious benefits of online shopping is convenience. Its available 7 days and week for 24 hours from your computer or smartphone.You can order products from inter state or all over the world. Shoppers are no longer restricted to products, models and options available from local retailers. This can simply the purchase of hard to find items or stock not carried by the local retail store .


3. Availability of Express Shipping
For bulky items this can be a huge advantages especially if the delivery includes insurance and the costs are very low. Delivery is so important for many shoppers that they will go to the retail stores to check out what they want to buy and the prices offered. Then they will do some check on the online prices from several retailed and order the goods online so that they get the free delivery.
Major Disadvantages of Online Shopping
You don't see and physically handle the item you want to purchase. For clothes and shoes you do not ave the chance to try the items on for size. You have to be very careful with fraud and payment risks when making online purchases. This includes checking for hidden extra costs for delivery and insurance and what happens if the goods fail to arrive.
You also have to check the details of warranties and returns policies including who covers the delivery costs and expected time delays.
For crucial items associated with a business you may need access to temporary replacements or 'drop-in substitutes.
Always check the entire purchase amount including credit card costs, insurance, extended warranties and delivery.
Pros of Shopping Online
You can Order Anytime, When it Suits You
The stores never close, and so you can order the goods 24 hours a day, 7 days a week.
You Save time and Expense by not Having to visit Local Retail Stores.
You save money and time by not having to drive around several shops to compare prices.
Price Comparisons are Easier and More Comprehensive Online
Making price comparisons is much easier with just a few clicks. The prices are up to date including bargains. You can get access to reviews and comments from customers. You can see tables comparing features, prices and options.
Quantity Discounts are Available from Larger Online Suppliers
You may be able to buy from much larger suppliers, that can offer discounts due to large sales quantities. Your local retail suppliers may be to small and more expensive. Also the variety and range of options is likely to be greater online.
More Discount Coupons are Available that are Easier to Find Online
Discount coupons and cheap delivery vouchers are more available and easier to use online.
No Queuing or Coping with Large Crowds on Bargain Days
You don't have to queue up to take advantage of bargain days and take time out from a busty life.
Wider range of Payment Options Available Onine
There are a wide variety of payment options including Paypal.
Free Wrapping of Goods Purchased Online
The goods get wrapped for delivery, which usually includes insurance against damage. There is less risk that the goods may be damaged when you transport them yourself.
Delivery coats are often included in the price or are relatively inexpensive.
Many major online suppliers have very good delivery deals. Many people find delivery more convenient especially with bulky items.
Cons of Shopping Online
No opportunity to Touch and Handle the Goods and to See How it Works
You can't physically examine, try on and test the items you are considering buying. But many people do their research in local retail stores, but then order online for lower prices and delivery.
No Opportunity to Negotiate the Price with A Human
Loss of ability to negotiate and haggle about the price, warranty and payment terms with staff in the local retail stores that may offer to beat any competitor's price.
Items may be out of stock with delays for back ordering
Items that are ordered may be out of stock when you order them online and there may be long and unexpected delays in delivering the goods. Some online sites do not have reliable information about goods that are out of date and how long it will take to fill the order.
Unknown risks for unreliable, unsafe and fraudulent sites
Online line purchasing risks are higher online, especially with unknown suppliers. It pays to check.
High delivery cost and unknown extras such as delivery insurance and warranties
Delivery costs ( including insurance) may be unexpectantly high and far exceed what is quoted on the site.
Return Policies and Associated Costs are often not specified for Online Purchases
Returns or faulty or damaged goods, exchanges can sometimes be difficult and expensive because the purchaser has to pay shipping costs and there may be long delays in resolving the issues. The details about the policies and fine details in warranties ate other terms and conditions may be hard to find online and may be unclear.
No cash payment and in-store credit deals available online
You can't pay with cash. Most online payments are risky especially providing your credit card details. Paypal and Bpay are the safest. Errors in billing are more common online and you get an immediate receipt for the goods. Errors in online purchases may not be discovered until you get your bank or charge card statements. While banks and credit card agents guarantee to make the amendments it can take a lot of time and hassles to get the matters resolved.
Warranties for Online Purchases
Warranties are useless if the supplier has gone bankrupt or has unfriendly terms and conditions. You need to check the fine print. What is covered, the period of cover and who pays for the transport and major aspects that you need to know to ensure you are covered. The time taken can also be a major factor. You do not ant to be waiting months for the problems to be rectified. Some companies simply don't honor their warranties.
Returns and Exchange for Goods for Online Purchases
Returns and exchanges are much more difficult online than in retail stores and often the information is unclear. This includes what can be exchanged and why. Who pays the transport costs? Expected time delays and possible stock issues for the replacement goods.
Spam and Identity Theft Risks are Increased by Shopping Online
The more information is provided online such as credit card details, name and address, the higher the risk that someone will steal this information.
Checks and Cautions When Buying Online
Warranties, Returns, Exchanges, Repairs for Online Purchases
It pays to check all these things out and to know your rights, obligations and all your potential costs. If possible do some research online to get information on customer feed back and complaints.
Security for Online Information and Divulging Personal Information
Only buy from well established companies with a good reputation. Again it pays to do some research.
Choosing Who to Buy From
Always check the hidden costs for the whole deal and not just the purchase cost. This includes costs for delivery, warranties, returns and exchanges and even cancellations if the items are not in stock.